| Board Members | Audit & Finance | Compensation | Nominating and Corporate Governance |
| --- | --- | --- | --- |
| | | | |
| | | | |
| | | | |
| | | | Nominating and Corporate Governance |
| | | | |
| | | | Nominating and Corporate Governance |
| | | | |
| | | | |
Committee Charters
Roger H.D. Lacey
Roger H.D. Lacey served as CSI's chief executive officer from February 2015 until November 30, 2020 and has served as the executive chairman of CSI board of directors since December 2018. He also assumed the additional role of interim chief executive officer on August 2, 2021 when Ms. Kumar's employment was terminated in connection with the closing of the E&S Sale Transaction. Mr. Lacey has been a CSI director since 2008, served as board vice chair from September 2013 until December 2018 and interim chief executive officer from June 2014 until February 2015. Mr. Lacey was senior vice president of strategy and corporate development at the 3M Company from 2009 to his retirement in 2013. He was the 3M Company's chief strategy officer and head of global mergers and acquisitions from 2000 to 2013. Mr. Lacey's career with 3M began in 1975; from 1989 to 2000 he held various senior positions including serving as division vice president of 3M Telecom Division. In addition, Mr. Lacey served as a member of the corporate venture capital board for internal and external new venture investments from 2009 to 2013. In addition, he is a board member of Johnsonville Sausage Corporation, a leading US food company, and also a Senior Partner in CGMR Capital, a private equity firm, where he is a Board member of WTB , a private Utilities services company, and Cambek, a leading manufacturer of specialty wood construction products. He was formerly a member of the board of governors for Opus Business School, University of St. Thomas; a visiting professor of strategy and corporate development, Huddersfield University; a founding member of the Innovation Lab at MIT; and is a former vice chair of Abbott Northwestern Hospital Foundation.
Kyle J. Udseth
Kyle J. Udseth founded Pineapple Energy LLC in 2020 and served as chief executive officer and on its board of managers or board of directors since its inception. Prior to founding Pineapple Energy, he served in various executive roles at leading national residential solar companies starting in 2015, such as: vice president of sales at Sungevity from August to November of 2020, senior director of marketing and customer experience at Sunnova from October of 2018 to August of 2020, and head of customer marketing at Sunrun from August of 2015 to September of 2018.
Scott Maskin
Scott Maskin co-founded SUNation Solar Systems in 2003. As the company operations leader, his hands-on approach has driven SUNation's growth and branding. Scott has a PhD from the School of Hard knocks. From 1980-1987 Scott traveled as an electrician and pyrotechnician for large touring musical, theatrical and industrial tours. Post 1987, Scott worked as a traditional electrician and obtained his Master Electrician's license in 1994 and went out on his own. The next 18 years were filled with countless electrical and general contracting projects including hotels, large retail box stores, restaurants and thousands of residential installations.
Marilyn S. Adler
Marilyn S. Adler is a founder of Mizzen Capital, a private credit fund, and has been a Managing Partner there since March 2019. Prior to launching Mizzen Capital, Ms. Adler held senior management roles with several Small Business Investment Company ("SBIC") funds, including Medley SBIC LP from September 2012 to March 2019, Sunrise Equity Partners LP from September 2003 to September 2012 and Hudson Venture Partners LP from 1997 to 2002. Prior to that, she worked at Teachers Insurance and Annuity Association, a Fortune 100 financial services organization, in the fixed income group from September 1991 to June 1994 and at Donaldson, Lufkin & Jenrette, an investment bank, from September 1987 to June 1989. Ms. Adler was also a Board Member of the Small Business Investor Alliance from 2014-2019. Ms. Adler earned an MBA from The Wharton School of the University of Pennsylvania in 1991 and a BS with distinction from Cornell University in 1987.
Thomas J. Holland
Thomas J. Holland is currently the Chief Operating Officer of Homebound Inc., a California-based housing company, and has been in such role since November 2021. He was previously a partner at Bain & Company, Inc., a management consulting firm, ("Bain & Company") from September 2018 to November 2021. From December 2016 to December 2017, Mr. Holland was the CEO of Century Snacks, LLC, a California-based food manufacturing company. From March 2014 to December 2015, Mr. Holland served as the President of SunRun Inc., a provider of residential solar panels and home batteries ("SunRun"), and he was the Chief Operating Officer of SunRun from August 2013 to March 2014. Prior to that, he was a partner at Bain & Company from December 1989 to July 2013. Mr. Holland holds a B.S. in Civil Engineering from the University of California, Berkeley and an M.B.A. from the Stanford Graduate School of Business.
Scott M. Honour
Scott M. Honour has served as a director of EVO Transportation & Energy Services, Inc. since November 2016 and has served as a member of its audit committee since February 2019. Mr. Honour also serves as Managing Partner of Northern Pacific Group, a Wayzata, Minnesota based private equity firm, where he has served since 2012. Previously, from 2002 to 2012, he was Senior Managing Director of The Gores Group, a Los Angeles based private equity firm with $4 billion of capital under management. Prior to that, Mr. Honour was a Managing Director at UBS Investment Bank from 2000 to 2002 and an investment banker at DLJ from 1991 to 2000. He began his career at Trammell Crow Company in 1988. Mr. Honour also co-founded YapStone, Inc. in 1999. Mr. Honour holds a BS in business administration and a BA in economics from Pepperdine University and an MBA in finance and marketing from the Wharton School of the University of Pennsylvania.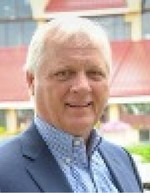 Randall D. Sampson
Randall D. Sampson has been a CSI director since 1999 and the lead independent director since December 2018. He currently serves as chair of the audit & finance committee, and also is a member of the compensation committee. Mr. Sampson is the president, chief executive officer, and a board member of Canterbury Park Holding Corporation ("CPHC"), positions he has held since 1994. CPHC is a public company (Nasdaq: CPHC) based in Shakopee, Minnesota that re-launched a failed pari-mutuel race track and stimulated the revival of Minnesota's horse breeding and training industries. Under his leadership, the Canterbury Park Racetrack has become a unique, family-friendly venue for live horse races and other entertainment, as well as pari-mutuel and card club wagering. Before becoming one of the three co-founders of CPHC in 1994, and after graduating from college with a degree in accounting, Mr. Sampson worked for five years in the audit department of a large public accounting firm where he earned his CPA certification, subsequently gained experience as a controller of a private company, served as a chief financial officer of a public company and managed Sampson family interests in horse breeding and training.
Michael R. Zapata
Michael R. Zapata has served as a director of CSI since June 2020. Mr. Zapata has served as Executive Chairman and President of Schmitt Industries, Inc. (Nasdaq: SMIT) since December 2018, and as Chief Executive Officer of that company since July 2019. Mr. Zapata is the founder and Managing Member of Sententia Capital Management, LLC, a value investing focused investment management firm ("Sententia"). Since its inception in 2012, Sententia has invested in deep value public equities in a concentrated portfolio. The firm employs a rigorous research process and attempts to engage constructively with management when appropriate. Prior to Sententia, Mr. Zapata served nearly 10 years in the U.S. Navy. During his service from 2001 to 2010, he held various leadership roles during the Global War on Terror. Deploying to locations including Iraq, Afghanistan, Africa, the Middle East and the Arabian Peninsula, he brings valuable insight and expertise in intelligence fusion, operational execution, strategic planning and risk mitigation. He received his B.S. from Texas A&M University, where he was recognized as a Dougherty Award Recipient. He received his M.B.A. from Columbia University as a student in the Heilbrunn Center for Value Investing. He serves as a director of Tip of the Spear Foundation, a non-profit dedicated to supporting Elite Operators and their families during times of need.